Trusted Basement Waterproofing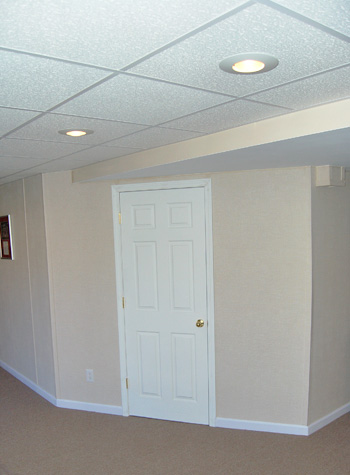 Frontier Basement Systems is the local contractor that you can trust to get the job done right. Our trained technicians use only high-quality materials from the best manufacturers in the business. We want to work with you to find the best solution for your home so you can see the results you want.
Problems with waterproofing in your basement can stem from a variety of issues like a sump pump failure, leaky pipes, or flooding during heavy rainfall. The most common indicators of a basement with waterproofing problems are a musty odor, mold growth, puddling on the floor, and condensation. Though as daunting as these things might, we can provide an easy solution to them with our award-winning products.
If you're looking to solve flooded basement problem, installing waterproof walls and floors is a must. Our beautiful walls are designed to keep water, moisture and bugs out while keeping good air in. By installing quality dehumidifiers, you can also cut down on the humidity in your basement, making it comfortable and energy-efficient.
Expert Residential and Commercial Foundation Repairs
Foundation issues in both residential and commercial areas are usually the result of weakened soil that cannot support the structure any more.
Common warning signs of foundation problems:
Uneven or sloping floors
Cracks in the floor
Cracks in interior wall
Inward bowing walls
Sagging floors over a crawl space
Hard to open windows and doors
Tilting chimneys
Street creep
Cracks in exterior wall
We offer foundation piers and jack posts to stabilize foundations that are cracked and sinking. Additionally, we can install wall anchors and I-Beam wall braces to correct bowing, leaning walls. For commercial repairs, our helical anchors will allow predictable capacity and no-mess installation.
Crawl Space Repairs and Sump Pumps Installations
As one of the more neglected areas of the home, crawl spaces can more easily fall into disrepair than other areas might. This can have devastating effects on your home's foundations and the overall structural integrity of your home. The more recognizable signs of a crawl space problem are sagging floors, condensation, mold, wood rot, and foundation cracks.
One of the first ways that you can help repair this kind of damage is to install vapor barriers and dehumidifiers to seal out moisture and bugs, allowing the space to be clean, dry, and energy-efficient. As well, a professional-grade sump pump like the TripleSafe sump pump with three total pumps is the sure way to have peace of mind that your home will be dry, even if the power goes out.
Free Inspections in Clarksville, TN
Frontier Basement Systems works hard to put customer service first so that you can be assured of the beautiful, long-lasting results that you want to see. Our friendly, knowledgeable staff and trained technicians want to help you find a solution for all your foundation, basement, and crawl space repair needs. Call us today for a free estimate!