Dependable Residential and Commercial Foundation Repairs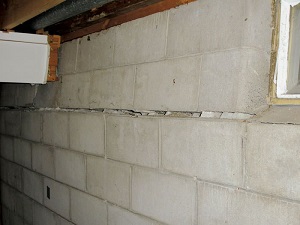 At Frontier Basement Systems, we value customer service and are proud to be serving the Tennessee and Kentucky area. Our trained technicians use only high quality materials from the best manufacturers in the business to ensure only the best results. We want to work with you to find a solution that will work best for you.
Foundation problems are caused most often by weakened soil that can no longer support the structure. The most common signs of a foundation problem are uneven or sloping floors, bowing walls, and cracks in floors or walls. The of the best ways to fix this is by installing wall anchors and I-Beam wall braces which correct the problem of bowing or leaning walls. Foundation piers and jack posts are a good way to fix floors that are uneven or sagging. They go deep underneath the floor and find soil that is stable enough to support the weight of the structure so that it no longer tilts or cracks.
For commercial foundation repairs, our helical anchors are the best for the job. They provide lateral stability to foundation walls and retaining walls with unbalanced earth pressures. They're versatile, and allow you to immediately load and test the anchors after installation, making helicals convenient and economical as a solution for a wide variety of projects.
Basement Repairs in Murfreesboro, TN
Problems with basement waterproofing can stem from a variety of areas like sump pump problems and leaky pipes, but actually have relatively simple solutions.
Symptoms of a waterproofing problem
Wet or damp basement floor
Leaking or damp basement walls
Pooling or standing water
Crystaline deposit on concrete surfaces
Musy odors
Condensation
Sump pump issues
Leaky basement windows
To remedy problems with basement waterproofing, one of the best options is to install waterproof walls and floors.
Expert Crawl Space Repairs and Sump Pumps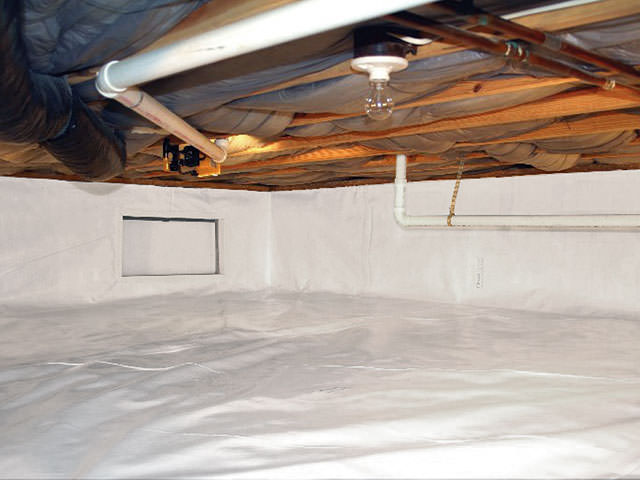 As a part of the house that is often neglected, crawl spaces that fall into disrepair can cause other problems for your home's foundations. Some of the major signs that you have a crawl space problem are sagging floors, condensation, mold, wood rot, and foundation cracks. These can be fixed with vapor barriers and our state-of-the-art dehumidifiers which seal moisture out and keep good air in, turning a dirty crawl space into a dry, clean, energy-efficient part of your home.
In addition to vapor barriers and dehumidifiers, another thing that is sure to improve your crawl space is a the award-winning TripleSafe sump pump. This pump has a primary pump, a secondary pump, and a battery operated backup pump so you can be sure that it will be working, even if the power goes out. We also offer quality drainage systems for installation to ensure that once water is pumped out of your house, it is deposited at a safe distance from the foundations.
Frontier Basement Systems has the tools and the expertise to get your project done right. Our team of friendly, knowledgeable staff and skilled technicians want to help you find a solution that will work best for your home so that you can see quality, long-lasting results. Call us today for a free estimate!