Realtor work from Frontier Foundation & Crawl Space Repair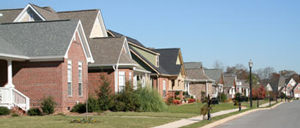 Professionals choose Frontier Foundation & Crawl Space Repair for:
Quick Response Times
Written Estimates
Long Term Warranties
Specialists Dedicated to the Real Estate Community
A trusted partner for real estate professionals
At Frontier Foundation & Crawl Space Repair we know that realtors and real estate professionals need contractors they can trust for their home improvement needs. Whether you're trying to prepare a home for a home inspector, buyer, or seller, you can count on our experts to provide the results you need while meeting your strict deadlines. We always make it our goal to meet the interests of all parties involved and we're proud to regularly work with the real estate community.
We specialize in the services you need!
At Frontier Foundation & Crawl Space Repair, we offer effective services to help ensure that your home is ready to sell at maximum value. These offerings include:
What we offer
We can come to your office and provide you with a complete presentation of our services designed for realtors like you. Whether you have an hour or only 15 minutes, we can give you the full rundown of all the services that we can offer and tell you what to expect from the inspector. We'll also let you know what to look for when it comes to foundations, crawl spaces, basements, and more.
Benefits
Priority Scheduling: We know that agents and buyers may not have time to spend waiting for an evaluation. We understand that you are working under a deadline and will give you priority scheduling.
Free Estimates: Our Specialist will visit your listing and perform a full inspection and estimate free of charge for homeowners, and at a low cost of $125 for non-homeowners.
No Unnecessary Work: We will do exactly what you need to sell your listing.
Hassle-Free: We will work with you, your assistant, and your broker, whoever we need to, in order to get the work done and get you to the closing table.
Financing Options: Our specialists are trained to use every resource possible to get you the best financing available. From Basement Waterproofing to Foundation Repair we can offer financing options for nearly every job.
Transferable Warranty: Nationally backed, transferable warranties.