We Can Help Improve Your Home!
Expert Basement Waterproofing, Basement Finishing, Crawl Space & Foundation Repair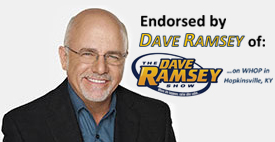 What Customers Have To Say!
"Crew was very efficient, took great pain to keep dust down even helped fix the basement door that couldn't close."
Read More
Rick S. - Munfordville, KY
Serving Nashville, Bowling Green, Murfreesboro and Surrounding Areas
When it comes to below-grade spaces, we've got you covered. As specialists in "All Things Basementy," we understand the unique variables associated with basement and crawl space projects.
As the certified dealer of Basement Systems and Foundation Supportworks' innovative solutions in central Tennessee and Southwestern Kentucky area, we have access to patented products and extensive training to help you and your home.
This means we know what to look for, how to fix your basement, and do it right the first time.
Layne and Judy Gebers and their Frontier Basement Systems team have been fixing basements in the Clarksville, TN area and beyond for over ten years.
Our services include:

We fix leaky basements, prevent basement flooding, and dry damp basements.

We can encapsulate your dirt or concrete crawl space with a vapor barrier installation.

We fix settling or cracked foundations.

We can mitigate radon in your basement to create a safe environment for you and your family.

We offer a waterproof basement finishing solution that rivals your above-grade spaces!
The best defense is a good offense. Our sump pumps for basement and crawl spaces are Reliable!
Get a FREE Quote!
From Basement Waterproofing to Radon Mitigation, Frontier Basement Systems can solve all kinds of issues! Call us today for a Free Estimate quote today!
We serve Clarksville, Nashville, Jackson, Murfreesboro, Owensboro, Philpot, Bowling Green, Fayetteville, Marion, Utica and surrounding areas in Greater Nashville.
Award Winning Contractor
Frontier Basement Systems is a members of the Better Business Bureau, Homebuilders Association, and Chambers of Commerce. We hold an A+ rating with the BBB which we take very seriously to maintain the best value and workmanship for our customers. We were even a BBB Torch Award finalist in 2013.
Frontier Basement Systems also won the Christian County Chamber of Commerce's Quality Service award for being a company that goes above and beyond what customers expect of us and our work.
Contact us today for a free, no cost, no obligation estimate on basement, foundation, crawl space and radon services.
Professionally Trained Team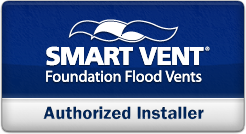 Here at Frontier Basement Systems we train our employees at the corporate headquarters in Connecticut and many employees have earned the esteemed title "CERTIFIED Waterproofing Professional." That means we are qualified to provide innovative solutions for your home whether you have water in your basement, radon in your home, want a remodeled basement, crawlspace issues, or structural foundation problems.
The trained certified technicians at our company provide solutions for services such as leaky basements, basement flooding, damp basements, crawl space vapor barrier installation, and cracked foundations in Clarksville, Nashville, Jackson, Owensboro, Murfreesboro, Bowling Green, Philpot, Utica, Fayetteville, Marion and nearby in Tennessee and Kentucky.
Contact us for a free, no cost, no obligation estimate on basement, foundation, and crawl space repair services at an affordable price. Don't settle for the cheap run of the mill contractor!